Will Buddyrider® fit my bike?
Will Buddyrider® fit my bike?
The Buddyrider® bicycle pet seat is suitable for most bicycle styles, however there are some fitting requirements. To help you determine if the Buddyrider® is likely to fit, please measure your bike as per the instructions below and take note of the information regarding seat posts and step through bikes.
If it doesn't fit - not to worry return within 60 days.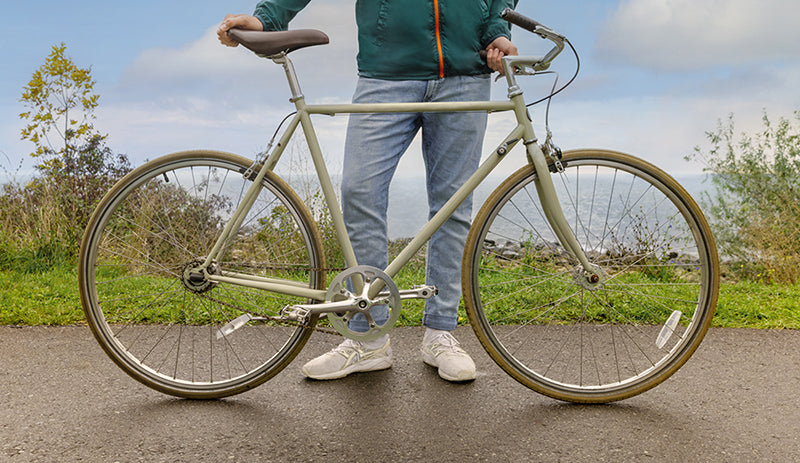 Seat post must be between 2.5cm and 3.17cm (1" and 1 1/4") in diameter .

At least 4.45cm (1 3/4") of seat post must be revealed to attach the Buddyrider®.

There must be 48.5cm (19") or more between the seat post and the handlebar post.

10.16cm (4") of clearance is required so the handlebar does not hit the Buddyrider®. (Note that the image is shown with the Buddyrider® position at its furthest point back from the handlebars. The exact position on your bike may vary.
Have a step-through (or 'ladies') bike?

Note that your Buddyrider® will mean you need to mount and dismount the bike 'gentleman-style'. Make sure you can touch the ground while seated.

Have a suspension seat post?

You'll need to replace your suspension seat post with a rigid seat post so that the Buddyrider® is mounted high enough both for fit and your comfort. They are available at most bike stores.

Have a carbon fibre or titanium seat post?

To prevent damage, you'll need to replace your carbon fibre or titanium seat posts with an aluminum or steel seat post.